Overview of E-Commerce Sites in Nepal
The exchange of goods and services over the internet and through electronic media is referred to as online commerce, or eCommerce. Online shopping, which is defined as the buying and selling of goods over the internet using any device, is the most well-known example of eCommerce. Flipkart, Amazon, Paytm, Indiamart, and other e-commerce websites are some of the best e-commerce businesses in India.
Nepal's trade and retail industries have undergone an unprecedented transformation in recent years. One of the industries with the fastest growth is e-commerce, which has inspired a whole generation of business owners, large-scale manufacturing and SME's.
With the usage of smartphones, today's technology has improved quickly, making internet purchasing for consumers a seamless process. E-commerce has ushered in new prospects for both traders and consumers with simple-to-use mobile apps and comprehensive store catalogs.
Top 10 E-Commerce Sites in Nepal
E-commerce is one of the rapidly growing sectors. But even if there are hundred's of eCommerce sites in Nepal, picking the finest one might be challenging. If you're considering shopping online. Here are some of the best eCommerce platforms in Nepal where you can buy practically any necessity for everyday life or launch a business.
1. Daraz.com.np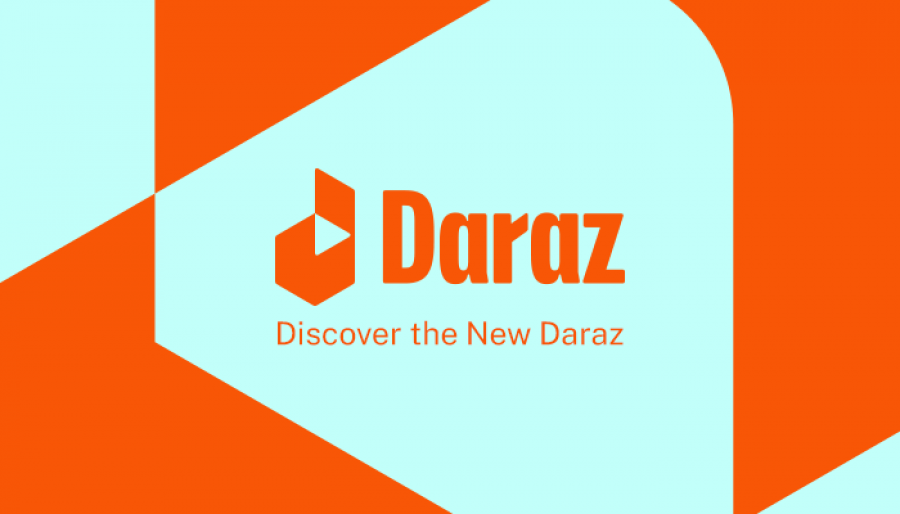 The best and most well-known eCommerce site in Nepal is Daraz Nepal.
According to Daraz Nepal, it offers delivery on more than 200,000 parcels each month and gives customers access to almost 500,000 products across more than 100 categories, including food, fashion, electronics,furniture, home appliances, and other items. Alibaba Group acquired Daraz in May 2018.
Daraz is a multivendor marketplace that has more than 5,000 registered sellers. In fact, anyone may easily become a seller on Daraz and start working there.
2. Sastodeal.com
It is one of the top eCommerce platforms, with millions of users and tens of thousands of suppliers and partners nationwide. Founded in 2011, is currently among the most well-known e-commerce businesses in this market. Additionally, it recently worked with well-known Indian e-commerce websites Flipcart and Myntra.
Sastodeal gives its customers a huge selection of goods from thousands of vendors, including food, clothing, appliances, and gadgets.
With millions of satisfied consumers as of right now, it has emerged as one of Nepal's top online shopping destinations.
3. Thulo.com
Thulo.com is another rapidly expanding e-commerce platform that provides users with a wide selection of goods. It contains thousands of items in hundreds of categories, including personal care, technology, clothing, sports and outdoors, office supplies, fashion, books, groceries, and more, much like Daraz.
This business was formerly known as Nepbay before changing its name to Thulo.
4. Okdam.com
Okdam.com is another top-notch online retailer where you may get a wide selection of goods in many categories. The purpose of OkDam, which was established in November 2017, is to become the most dependable and trusted portal in Nepal for online shopping. The website gives users a more enjoyable, easy, and speedy buying experience. For the maintenance of privacy and security, OkDam's website incorporates secure and reliable portals.
The OkDam company, as the name suggests, thinks they are offering the most affordable pricing on all the things that are offered on their website. Customers can access anything from mobile, electronic, fashion apparel, home appliances, kitchen appliances, organic coffee, green tea items, and much more in addition to receiving high-quality goods at competitive prices.
5. Gyapu.com
Gyapu is one of Nepal's emerging online shopping platform. The best online shopping platform, GYAPU, is run by Nepali entrepreneurs with the goal of building a successful e-commerce business in Nepal and throughout South East Asia. Building the Nepali Global Brand and promoting domestic Nepali products in Nepal and around the world are the main goals of GYAPU. GYAPU promises to abolish the monopoly of intermediaries and current e-commerce industry trends. GYAPU hopes to improve Nepal's local business community and economy as a whole while also generating job opportunities across the country.
6. Socheko.com
Socheko. com is one of Nepal's most popular, fast, and trustworthy online retailers, offering the largest selection of 10,000+ items in 500 distinct categories. They offer goods from local, national, and even international brands. As per high internet market penetration today, many online E-commerce sites are emerging daily in Nepal. Socheko .com became another popular site in Nepal that aims to provide its customers one-stop solution for all products they need.
7. Smartdoko.com
A new player in Nepal's e-commerce market is SmartDoko. The platform is now in use and has undergone significant development. Quick delivery, a wide selection of goods, unbeatable prices, reward points, a high degree of responsiveness, consistency in marketing communication, and robust distribution networks are the strategies chosen by SmartDoko.
A reputable platform is SmartDoko, a division of IMS Group, one of Nepal's most well-known corporate conglomerates. SmartDoko is a safe platform that makes it simple for buyers and sellers to communicate. Both buyers and sellers have the option of conducting business online. Your one-click option for doing all of your purchasing!
8. Hamrobazar.com
A portal that links buyers and sellers is called Hamrobazar.com. It is extremely simple to use. Additionally, it is straightforward to explore the website thanks to the user interface.
One of the most popular shopping destinations in Nepal, it enables users to sell their goods. All you have to do is register for an account and post an advertisement for your stuff. It is the ideal answer for assisting with free product listing. Yes! There are no extra fees for listing products.
This online marketplace has established policies for buying and selling new and used things, as well as guidelines for placing ads and safety advice. The buying and selling processes at hamrobazaar.com are described individually below to make it simple for you all to grasp.
Online marketplace Hamrobazar, which was originally owned by the Saakha Group, was recently acquired by a new business.
9. Merokirana.com
One of the top online stores in Nepal for grocery shopping is Mero Kirana. It runs in Kathmandu and offers free delivery inside the city. Mero Kirana offers a variety of grocery products, including fruits, vegetables, and various vegetarian and non-vegetarian culinary items.
10. Meroshopping.com
For any online shopping in Kathmandu, Bhaktapur, Lalitpur, or any other significant city in Nepal, Meroshopping.com is the answer. Due to the convenience of shopping from home, meroshopping is growing in popularity.
The internet retailer wants to compete on dependability, price, and free home delivery. Customers and sellers come to the website from all of Nepal's major cities, including Dharan, Pokhara, Butwal, Chitwan, Surkhet, Birgunj, Biratnagar, Jhapa, and Nepalgunj.
Related Blogs:
10 Tips To Improve SEO For Ecommerce
How Start Ecommerce Business: A Step-by-Step Guide