Brief: Looking for a free and Best Open Source CMS website creation tool? We have created a list of 22 Best Open Source CMS in The World that you can use for various kinds of websites.
Every aspect of life has gone online in this era of digitization. Each paradigm—business, education, and health—has expanded its preexisting bounds to the internet. To greatly increase the intensity of this, every paradigm that has previously been partially constrained or confined to the effects of the expanding digitization has now been brought online in 2019–20. resulting in everyone seeking help in developing and establishing a presence on the web by developing websites. Due to financial constraints or the desire to build their own websites and their eagerness to learn about and adapt to emerging trends and technology, hiring software development experts is not an option for many people trying to build websites. The solution for content management systems (CMS)
Best Open Source CMS Platforms
Open source content management systems have advanced significantly thanks to numerous innovations and successes. With all of the advancement, building a website no longer requires hiring a web developer or designer. Without even having any coding knowledge, you are more than capable of creating and publishing any news or content website. I've compiled a general list of the best open source CMS (content management systems) for your ideal project based on specified possibilities and criteria.
What is best open source CMS (content management system) ?
Platforms with open source content management allow anybody to see, edit, or improve the source code. These tools are frequently administered and maintained by organizations with a particular aim in mind and are created to be publicly available. The open source content management systems on this list are surprisingly feature-rich, providing a broad range of functionalities for various users.
Things to Consider While Choosing Right Content Management System (CMS) for your Website
Avoid relying too much on developers
Choose Scalable CMS for future needs.
Choose a CMS that supports omnichannel.
Ease of Use (User Interface).
Test your idea and obtain a proof-of-concept first.
Make sure the CMS supports integrations with other applications and microservices and has APIs.
The Number of Plugins & Themes Available.
List of Best Open Source CMS in The World
Here I am going to provide a list of some of the top free and Best Open Source CMS Software after discussing how well you may proceed with using an open source and free CMS system for your company requirements. Once you have chosen the ideal option for your business needs, you can check them out and rely on them.
WordPress
WordPress.org is the clear leader in digital content management, and being an open-source product has contributed to some of its success. The abundance of plugins and add-ons that are accessible thanks to WordPress' popularity allows businesses to produce unique tools and plugins more quickly and with less effort.
Thanks to all of its accessible plugins, WordPress can easily handle nearly any form of website, allowing users to manage everything from job boards to online stores to knowledge bases. If you want to create a fully featured, working site without getting your hands too muddy, WordPress is an excellent option.
WordPress installations can be customized with the help of over 54,000 plugins and themes, which include strong ecommerce capabilities, galleries, mailing lists, forums, and analytics.
Pros:
Comes with a vast number of plugins and theme repository.
WordPress is a Open Source CMS that is both user- and developer-friendly.
Best supportive community.
Easy SEO integration.
Cons:
Required coding skills to debug.
Website Vulnerability.
Frequent Theme and Plugin Updates causes compatibility issues.
Ghost
If you only want to focus on the structure of your content and SEO, Ghost is a more straightforward & Open Source CMS option than WordPress. Since Ghost is designed to provide an excellent user experience that is centered on the content rather than additional features, you won't actually have the option to add distinctive features to your website.
Ghost includes excellent SEO functionality. To deliver this, no further plugins are required.
Ghost should be the Best Open Source CMS in that situation if you want your content to stand out together with a modern website style. Even a built-in subscription system is available for your readers to help you monetise your blog. It supports the Ubuntu server for running self-hosted instances.
Understanding Ghost's architecture and configuration can let you construct new websites, applications, etc. with ease. The open-source theme starter framework allows you to create custom themes more quickly.
Pros:
Minimal & Modern Website UI elements.
Free email marketing.
Built in Subscription features.
Global CDN with the fast loading speed.
Cons:
Difficulty in Installation and Maintenance.
Tailored to blogs & Articles.
Not much flexibility.
Limited features.
Magento
The large software giant Adobe created the effective open source eCommerce platform known as Magento. Magento Open Source CMS is a free version that you may download and set up on your own web hosting account. The community edition (open-source edition) is available for free and includes many of the features required for an online store or blog.
Magento's marketplace features many themes and extensions in categories such as customer support, payments and security, shipping and fulfillment, site optimization, and more. Magento has a sizable developer and implementation partner ecosystem.
You can manage numerous products and customers with Magento. It enables easy business expansion without causing your website to load slowly. Different payment gateways can be connected to Magento. Additionally, it has several built-in choices, such as PayPal, cash on delivery, and bank transfer.
Magento is used by some incredibly well-known companies, such as Nike, Ford, and Coca-Cola.
Pros:
large community of users.
High Flexibility & Customization.
Mobile-friendly & Omnichannel Support.
It's scalable.
Magento comes with an extensive SEO features.
Cons:
Technical Support for Customizing.
High Cost of Development.
Steep Learning Curve.
The Need for Powerful Hosting.
Joomla
Another Best Open Source CMS is Joomla. In fact, Joomla can build websites for a variety of purposes, including portals, corporate websites, online periodicals, e-commerce, and online reservations, among others.
Joomla has a simple learning curve and offers free video tutorials to develop websites rapidly. Additionally, Joomla offers the Joomla! Framework, which enables more sophisticated functionality for enterprises that require them. Even if you don't intend to ever touch a line of code, you can still utilize Joomla because it is very helpful for developers. It's easy to edit your content.
With support for over 40 languages, Joomla is the ideal multilingual content management and versioning tool. Similar to WordPress, Joomla is open source, and if you run into problems, there is a ton of community help accessible.
Pros:
Great for beginners
Has Caching & Performance Mechanisms.
One-click Updates & Upgrades.
Advanced User & Permissions Management.
ECommerce Support.
Best SEO capability.
Cons:
Compatibility issues.
Limited modules, and plugins.
Few modules available.
Not as user-friendly as WordPress.
Drupal
One of the top best Open source CMSs for businesses is Drupal. But it's not as simple as WordPress. You must read some paperwork before stepping into the platform. It has been around for more than 20 years and has carved a niche for itself on the digital platform with its sophisticated tools and easy-to-use APIs. It is chosen by a variety of businesses, including media, healthcare, education, and travel.
For your website to have more functionality, Drupal provides modules (like plugins). Naturally, you do not receive a lot of modules (when compared to WordPress). However, it can be completely customized (almost close to what WordPress offers).
Excellent automation potential, easy translation, and choices for making information accessible are a few further noteworthy aspects that differentiate Drupal as a top choice.
Drupal is the most technically demanding and comes with a ton of capabilities. Everyday websites and applications are powered by the robust WCM Drupal. Drupal provides dependable support for a lot of websites operated by the government and universities (and with good reason).
Pros:
Strong community to support.
Offers systematic updates.
Mobile-friendly themes.
Cons:
Not-so-friendly interface.
Steep learning curve.
Limited modules.
Hard To Customize.
Not So Scalable.
PrestaShop
PrestaShop is one of the attractive solutions offered if you want to set up an online store on your website. It contains many tools that will assist you in managing various elements of your site. Thanks to various design elements and styles, you can easily experiment with your site design. It's really simple to manage your customers and products using PrestaShop. You will also have lots of options to expand your business.
A sizable PrestaShop community exists. There are numerous more groups in addition to an official forum where advice and tutorials are distributed. PrestaShop modules are plentiful, making it simple to add new functionality. PrestaShop is inexpensive to start with, especially if you have a low-cost shared hosting package.
Pros:
Easy to install.
Budget friendly.
Easy customization.
User friendly interface.
Minimal system requirements.
Cons:
Difficult to scale.
Steep learning curve.
Few free option.
Modules are expensive.
OpenCart
Open Cart is a free open source CMS platform for building and managing online stores that was created by open cart ltd and published in April 2010. It is supported by a cross-platform operating system that is free and was written in the php language.
There are more than 13000 modules, themes, payment gateways, and delivery options included. Therefore, it is without a doubt the top provider of e-commerce software.
More than 20 different payment methods are supported by OpenCart websites. Customers can use well-known platforms like Webmoney, Qiwi, LiqPay, and Robokassa to pay for their orders.
You can have access to a wide range of tools when you build your online store with OpenCart, including numerous language interfaces, product and supplier categories, currencies, and product and card choices.
There are numerous tutorials available that can be used by beginners to set up and adjust the core OpenCart website components. To integrate some of the more complicated modules, you might need to consult a professional, though.
Pros:
Supports wide range of payment gateways.
Most of the addons are free.
Multi-store management from a single dashboard.
Best multilingual features.
No Technical Knowledge is required.
Cons:
Limited library of templates.
Limited modules.
Slow checkout experience.
Not optimized for SEO.
Typo3
TYPO3 is a Best Open Source CMS if you do not want trendy UI components on your website. It is ideal for creating and managing enterprise landing pages and has a very user-friendly interface. TYPO3 also offers Ajax drag and drop elements and is recommended for users who aren't as savvy with code.
Large websites, particularly those with several websites in various languages, can be handled with TYPO3. It's a wise choice for massive international businesses. It supports all relational databases supported by TYPO3 DBAL, including PostgreSQL, Oracle, and MySQL, as well as PHP 5.3 or newer.
The TYPO3 Extension Repository, commonly known as TER, is a repository where users of TYPO3 can download more than 5000 extensions. I wouldn't advise bloggers to use TYPO3. But TYPO3 can be an option if you're creating a webpage for your company and won't need to update it frequently.
Pros:
Multilingual support.
Digital Asset Management.
Elastic administrators system.
Cons:
Difficult on Installation and modification.
Heavy on server resources.
Requires technical expertise.
Strapi
Strapi is an open source CMS platform, As its whole coding is made accessible to the public and is actively maintained on GitHub by multiple contributors. Customizing the admin panel and API is simple. Plugins have increased its power. It has a cutting-edge, developer-focused SDK and you can quickly expand the content management with unique plugins.
GraphQL or RESTful clients like Vue, Angular, React, IoT devices, or mobile applications are just a few examples of clients that can use the API. It is a self-hosted app, support Multi-databases such as SQLite, MySQL, Postgres, GraphQL or RESTful, 100% JavaScript, Auto-generated documentation, and it is secure.
Additionally, you can get operation flexibility and data consistency with Strapi multi-database support, improving the interaction between the server and client system. Additionally, by speeding up the data processing system and guaranteeing that each end-user receives accurate output, it improves the overall performance of the program.
Pros:
Flexible and easy to use.
Scalable and fast.
Seamless integration with NodeJS servers.
Powerful architecture.
REST and GraphQL APIs.
Cons:
Difficulty in migrating exiting APIs.
Limited database migration/seed support.
Limited TypeScript support.
Textpattern
TextPattern has a straightforward yet effective open source CMS. Design and may give a broad range of styles and layouts to organize the material because it was created using a template language based on tags. Although it includes comprehensive documentation on how to use it to make the most of its features, it has an intuitive user interface for novices with or without knowledge of web development.
Textpattern offers a large range of front-end and back-end themes that can be customized to match the needs of the website and the developer, as well as a wide range of plugins that can make it easier to integrate new features and tools. These plugins also frequently receive updates.
When it comes to how you organize your content, Textpattern is flexible. It can be divided into "sections" and "categories," and viewers can subscribe to particular RSS feeds for different portions of your site.
It provides customized membership options that let website visitors create a content stream based on their choices and tastes.
It is especially advised for people who prefer a simpler HTML and CSS coder or who want a less cluttered website than WordPress.
Pros:
Extensive documentation.
Simple and focuses on functionality.
A fast and reliable Open Source CMS.
Cons:
Admin back end slightly unattractive.
Confusing for beginners.
Limited themes and modules.
ProcessWire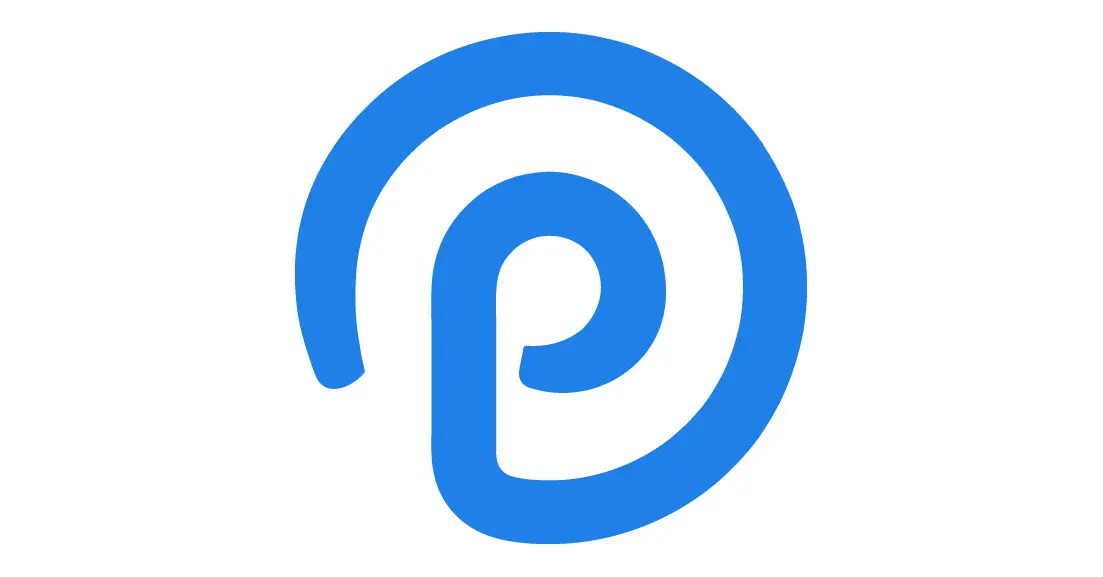 ProcessWire provides a slick user interface and an excellent management experience for your website. The platform is safe and retains scalability to create websites of various sizes, from simple single-page sites to complex multi-page sites.
It provides a robust API that is yet remarkably user-friendly. Some of its users claim that ProcessWire truly makes the process of developing websites pleasurable. Around the Open Source CMS, there is a knowledgable community that can assist you quickly discover answers to your questions.
Because every field in ProcessWire is a custom field, it doesn't have the concept of custom fields like WordPress does. You create a field and select the desired type.
At last, ProcessWire offers simple and straightforward updating, installation and usage process; really difficult to go wrong with something as clear as ProcessWire's interface.
Pros:
Lightweight and Modular.
Easy roles and permissions.
Built in multi language feature.
Supports headless feature.
Excellent admin panel.
Cons:
Basic PHP knowledge is required.
OctoberCMS
Large businesses frequently choose OctoberCMS, a straightforward content management system that provides excellent infrastructure for developers. It has a straightforward design that makes it easier for novice platform developers to get started.
OctoberCMS is based on a programming language called PHP and it uses Twig as template parser by default. By using a twig, we can set up the front-end much faster. It is simpler to customize the platform because of code reuse and the abundance of extensions. In addition, engineers will be able to do tasks more quickly.
The official Marketplace has over 1000 unique plugins, therefore there is already a solution for a sizable number of activities. We can easily save a ton of time by employing these plugins while still adding cool features that make site upkeep simple, the site faster, or the site more enjoyable for the visitor.
Pros:
Pre made email templates.
Static file system
Based on Laravel.
Headless capability.
Lightweight and flexible.
Cons:
Small community.
Less plugins available.
Site layout management features limited.
Django CMS
Django CMS has been around since 2007, so it's not quite a newcomer. It might not be as well-known as some of its competitors, but it offers just as much in terms of performance and use. Numerous popular features like scheduled publishing, drag-and-drop content management, and multi-site support are available with django open source CMs.
Because it enables content customization from the front of their website, it is the developer's preference. The admin side of your website can alter and update it without using a login panel.
Among open-source frameworks, Django has one of the best documentation libraries. This is due to the fact that it is organized and precise for web developers who are just learning Python. The majority of solutions are also ready to use, allowing for speedy implementation.
Basically, it aims to speed up the process of developing web apps by streamlining the entire web development cycle. It provides capabilities for managing static files in web sites, data validation, caching, logging, pagination, authentication, and more. It has been around for a little over fifteen years.
Pros:
Rapid prototyping.
Scalable architecture.
High security.
Custom user permission.
It's essentially a Django plugin and the Django framework has a lot of plugins and extensions.
Cons:
Requires significant programming knowledge.
Not suitable for small businesses.
Basic user interface for admin.
Recommended to use Django CMS as a standalone project.
Jekyll
It stands out for the ease with which high-quality websites may be made without encountering as many difficulties as with WordPress. This platform handles everything with a simple interface in the terminal window; there are no endless plugins, database maintenance, or intricate themes.
On the other hand, Jekyll is a static website generator rather than a full-fledged Open Source CMS. Your web pages can be hosted for free using Jekyll and GitHub Pages. When building a basic portfolio website (or a website with basic information), Jekyll and GitHub pages should work well.
Jekyll is the ideal option for building quick, safe, and scalable sites thanks to all of these characteristics, as it eliminates the hassle of downloading plugins from third parties.
Pros:
Jekyll requires no server maintenance.
Low risk of getting hacked.
Super fast.
No programming involved.
SEO is baked in.
The Jekyll community offers a plethora of plugins for customization.
Cons:
No server-side scripting.
Content cannot be dynamically presented.
No post scheduling.
Search is weak.
Authentication solutions are tough.
Microweber
Based on the PHP Laravel Framework, Microweber is a robust Drag & Drop website builder and CMS of a new, contemporary age. You can quickly and easily create any type of website, online store, and blog using Microweber. Without having any prior technical experience, you may use drag and drop technologies to create your new website, which will serve as your online business presence.
Dynamic articles, pages, and products can all be added. All of these can be arranged into unique categories for improved navigation and information display on websites. Different layouts can be used to make new pages. All pages, blogs, and products also include a selection of pre-built layouts and modules to help users get started. To develop the material that best suits your needs, you can alter these modules and add your own unique collection of modules.
E-commerce is Microweber open source CMS's core area of interest. Microweber want to meet the demands of the growing number of people who are attracted to the idea of online entrepreneurship. Some built-in capabilities of the program will aid online shop owners in observing the development and success of their enterprises.
Pros:
Real-time statistics.
Flexible Content Management.
WYSIWYG editor.
Integrated online store.
Laravel Framework.
Built-in blogging system.
Custom fields.
Cons:
Fork CMS
The fork is yet another Best Open Source CMS with a few useful features. It has been around since 2010, and maintenance is still ongoing. Therefore, Fork should be the CMS you set up if you want a simple Open Source CMS with a few useful addons or themes.
Fork CMS is a solution that makes a bold foray into the crowded market for content management systems. It's a possible challenger for established players like Drupal and WordPress because to its extensive feature set and functional market place that offers extensions as applications as well as a theme store.
Given its ease of use, we can say that it is appropriate for both technical specialists with specialized knowledge and newbies who are unfamiliar with administering a website. Because it is an open source CMS platform, any kind of modification and customization are permitted in order to fulfill the needs of everyone.
Pros:
Intuitive and user friendly interface.
Easy to customize and modify themes.
Large community support.
Easy to setup and configuration.
Cons:
Not a 100% standard Symfony Framework app.
Public REST APIs not a priority.
Less number of extensions/theme available in the marketplace
Backdrop CMS
Two Drupal developers forked Backdrop open source CMS, a free and open-source content management system, from Drupal in 2013. This Open Source CMS is based on Drupal 7, although it comes with a lot of Drupal 8+ capabilities. Its usability has been enhanced while performance has been optimized. Backdrop is intended for businesses and organizations building thorough websites on a tight budget. It is the perfect fit for comprehensive non-profit, educational, corporate, or government websites.
Despite having different end objectives, the Backdrop and Drupal projects share an original code base and can benefit from cooperation in several areas.
Because of its straightforward nature, background enables you to execute most types of programs. It is intended to be simple to pick up and use, even for persons with only rudimentary technical understanding. Direct implementations are preferred to abstraction because they make it easier to understand and explain how things function.
Pros:
Low system requirements.
Powerful taxonomy system.
Flexible layout templates.
Responsive design.
Cons:
Security issues same as Drupal 7.
Small community and support.
Limited addons on marketplace.
ModX CMS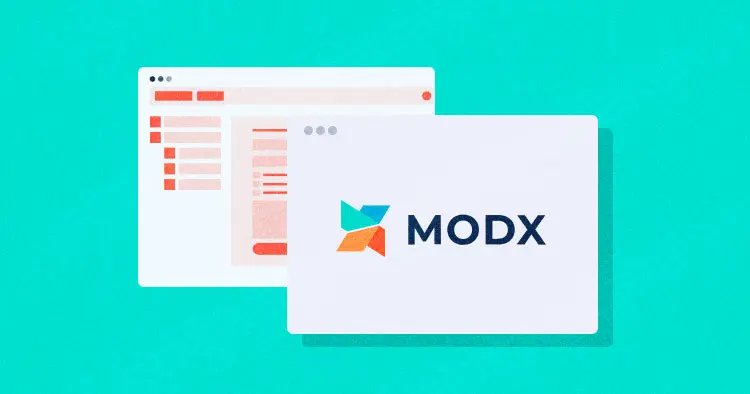 MODX has grown to be one of the most reliable and well-liked open source CMS (content management systems) available since its original release in 2005. Millions of users have downloaded and installed it, and as a result, MODX won the CMS Critic People's Choice Award for Best Open Source CMS in November 2013.
ModX is a safe and lightning-fast content management system. Not only bloggers but also businesses are intended to be targeted. Whether it's text, video, or graphics, a Open Source CMS enables you to easily manage and share your content. It is written in PHP and supporting MySQL and HTML.
One of the many features that sets MODX apart from other Open Source CMS like WordPress, Joomla, and Drupal is multichannel. You can handle several channels using multichannel using a single Open Source CMS. You can effectively manage your intranet, digital signage, career site, website, webshop, webapp, external integrations, third-party websites, social media channels, and many more from one location.
Pros:
WYSIWYG editor.
Library of website themes.
Mobile optimization / responsive design.
Bulk management.
Community / comment management.
Website analytics.
E-commerce / shopping cart extension.
Simple roll-back capabilities.
Role-based user permissions.
Cons:
User roles and permissions are confusing.
Requires technical knowledge.
Slow administrator panel.
Grav
Grav is a Open source CMS (Content Management System) without a database that makes use of Twig templating and the Markdown markup language, which is also utilized by Slack and Github. For those who prefer less complexity and a lower risk of cross-site scripting, Grav is a strong Open Source CMS option. In 2016, it was the recipient of the "Best open source CMS" CMS Critic award.
It doesn't need to be configured to work right out of the box. Its user-friendly interface makes configuring the website and producing content incredibly simple. It has many features and gives you many alternatives for building a fantastic website. To provide your users with the greatest experience possible, there is a constant focus on site performance and security. Additionally, it makes it easier for you to offer the website in a variety of languages and to easily customize the site's style.
There are a ton of plugins available for Grav to download. Since the Grav installation philosophy is to install exactly what you truly need, many will appear very obvious or restricted in scope.
Pros:
Developer friendly & user friendly.
Built with modern technologies such as: PHP, Markdown, Twing etc.
Super fast with clever cache mechanisms.
Instant install with zero configuration.
File-based instead of database-based.
Easy and secure backup and restore.
Powerful yet simple Admin Panel.
Multi-Language support.
Great documentation.
Many free and ready-to-use themes, plugins, and skeletons.
Cons:
Not suitable for heavy commercial sites.
Markdown dependent.
Concrete CMS
A blogging gem in web content management is Concrete5. Everyone enjoys using a powerful drag-and-drop editor, and Concrete5 excels at this. The WYSIWYG content editor and in-context editing functionality of Concrete5 make website design seem less difficult. Even more unusually for WCMs, it includes an integrated commenting system and an online form builder. Blogs and CMS-based intranets have both been built using Concrete5.
Concrete Open Source CMS allows you a lot more customization and freedom, enhancing the functionality of your site through easy deployment, support for thousands of add-ons, one-click version updates, and quick software installation from the dashboard. It also offers unbeatable security measures and simple compliance with the particular requirements of your firm.
Organizations aiming to create general online portals and magazine experiences are suggested to use Concrete5. Additionally, users searching for drag-and-drop page arrangement in their CMS will benefit from the platform.
Pros:
Native Content Blocks.
Easy to use, even for beginners with no coding skills.
Great search engine optimization.
Multiple site permission.
WYSIWYG editor.
Solid application framework.
Advanced user permissions.
Great extendibility.
Cons:
Smaller community.
No autosave feature to back.
Subrion CMS
A responsive, extendable, and configurable alternative to WordPress is Subrion. In addition to being open source, this platform distinguishes out for having ready-to-use SEO tools. In addition, using templates and plugins, it is simple to change how it looks and add new features.
Subrion is so simple to use that oftentimes you may even question why you traveled the long route when it was only two clicks away from the main admin page. Users who don't have access to phpMyAdmin, which we provide for all of our users via cPanel, can still benefit from the integrated Database tool.
An array of templates, plugins, and whole packages make it very simple to scale and expand the application. The majority of the extensions are part of Intelliants' premium product lineup and are quite helpful when creating a website for a particular business, such as real estate or vehicle trading.
The administration panel on Subrion's back end is user-friendly and offers real-time visitor activity tracking. These features make this platform a potent tool for developing websites, individual blogs, online shops, or e-learning profiles; it is an alternative to WordPress that functions similarly but offers more options.
Pros:
Version control.
Search engine optimization built in.
Extremely easy to extend.
Templates and plugins one click installation.
Powerful admin dashboard.
Multilingual Open Source CMS.
built-in payment systems for monetising your site.
Drag and drop content editor.
Cons:
Small community and support.
Required good technical knowledge.
Lacks features due t o small community.
dotCMS
DotCMS is an enterprise open source CMS created to make today's enterprises' complicated needs and integration requirements simpler. Large and medium enterprises may create, manage, and deploy content-enabled applications including websites, single-page apps, mobile apps, and more with the help of the hybrid content management system (CMS) dotCMS. Users can manage content, graphics, and assets in one centralized location and deliver to any channel thanks to our API-first approach to content management.
Your team can manage websites, intranets, and apps from a single centralized system with to its innovative UI and potent APIs. DotCMS is best Open source CMS for to use on completely scalable systems, supports several publishing environments, and lets you push full websites to servers or CDNs spread across many locations.
Workflows that can be modified according to your company's demands. Theme-based responsive templates are another feature offered by dotCMS; these templates automatically optimize and modify the content, images, and videos to match mobile devices. On a single machine, it can support more than 1000 sites. Integration with external systems is simple, including marketing automation, eCommerce, CRMs, and ERPs.
Pros:
Multitenant capabilities for scalability.
Support for static and dynamic content publishing.
Headless Open Source CMS.
Content accessibility via RESTful APIs.
Scheduling and publishing of files and assets.
Multi language support.
Responsive design.
Role-base permission.
Cons:
Building tables can be difficult.
Conclusion
Today's digital transformation tools surely complement Open Source CMS. Content management is no longer limited to basic editing tasks. It has evolved into the most important phase of the complete customer lifecycle that supports a brand's entire digital presence across platforms like social media and apps.
Open source content management is becoming a more important participant across the board in the enterprise market. There are many considerations to make when choosing an best Open Source CMS to build or maintain a website now that you are aware of some decent ones that are out there. If you've determined the goal of your website, you can choose a Open Source CMS that falls under that umbrella. Install a multipurpose Open Source CMS instead, such as WordPress, Joomla, or Drupal.